What's in a name?
Our recently converted family ranch boasts a rich history in Ontario, leading back to it's original owner who was in no way, affiliated with the Hollywood scene. We look back fondly on the man who built the foundation for a space that celebrates a new era hosting your upcoming event.
Mel Gibson was a solid, honest and hard-work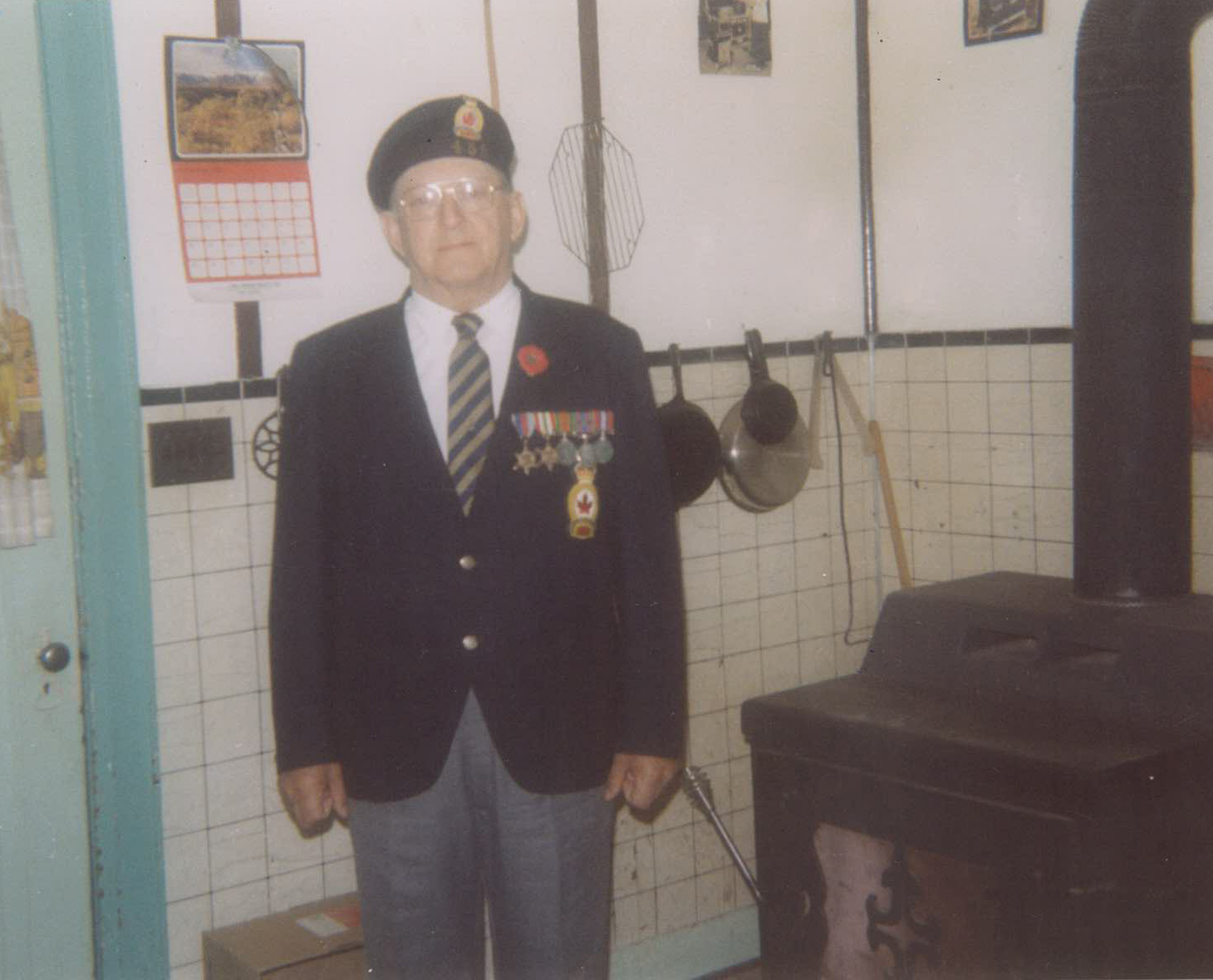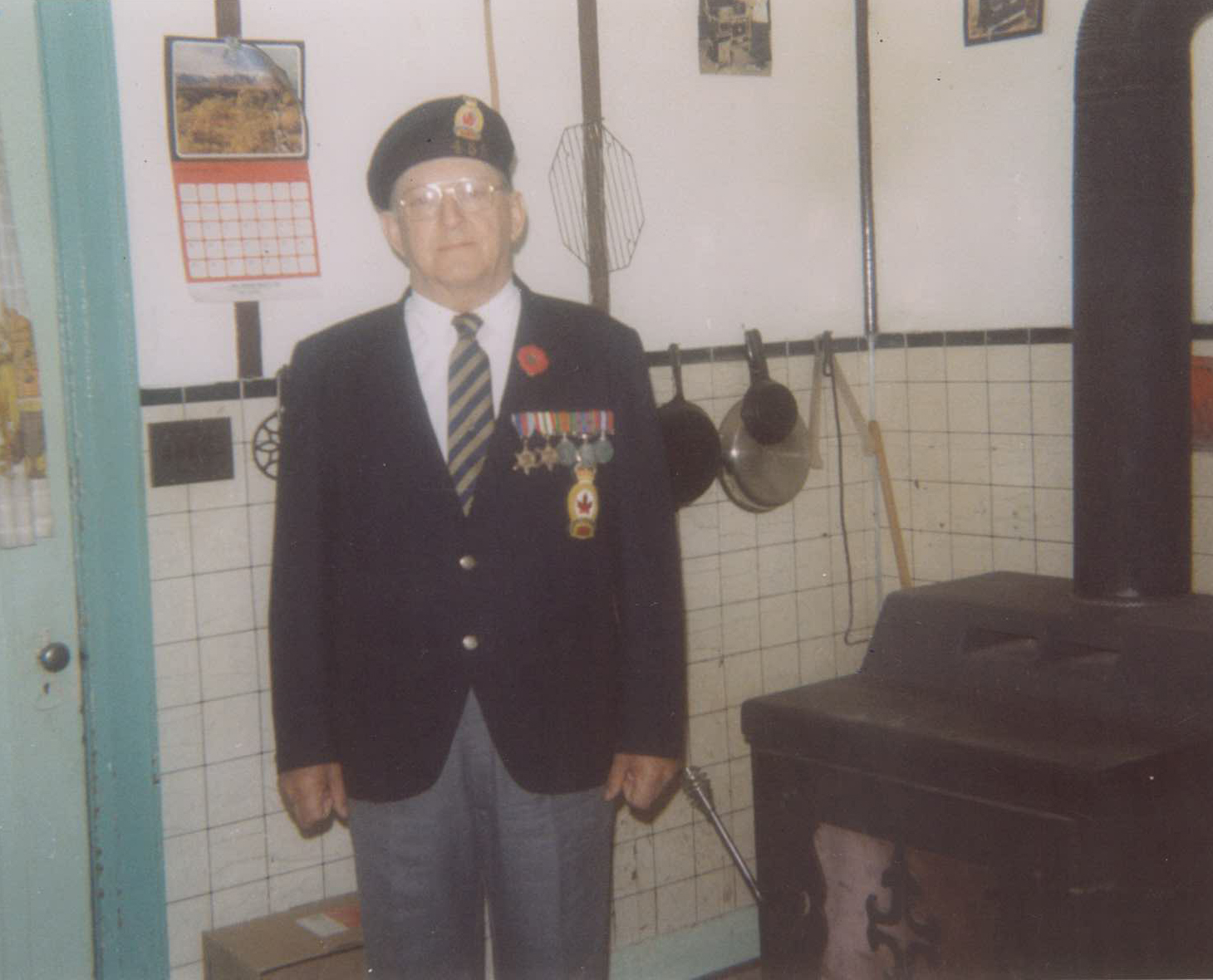 ing man. He overcame adversity, a lack of education, and setbacks few of us could endure. He kept on through his struggles with a keen wit and a good disposition in spite of it all and had a laugh and a love for all; including Horses and Dogs. He loved to grab the horse's face with his big hands and kiss them on the nose in "that soft spot between their nostrils" He loved the smell of the hay on their breath: We still enjoy the same thing with the horses today.
He imbued in us: courage, honesty, common sense and a "never give up" attitude towards life. He emphasized "Get an Education, if you can't, get a Trade; either one or the other"
There is no better an individual, location, famous icon or any other name more deserving that Mel Gibson to give to the Ranch.
Who was Mel Gibson?
Mel Gibson (born Melbourne Isaac Gibson; August 22, 1915- August 28, 1986), was an Auto Mechanic and Farmer.
Born in Cookstown Ontario Mel grew up in Southern Ontario and spent his later years in Northern Ontario. Mel's father was Henry Gibson and his mother was Matilda Gibson. His siblings were an older brother Herbert Gibson, and an older sister Lauretta Gibson.
Early Life
Mel's family moved around and had lived in Windsor, Cookstown and Barrie. He only received a grade five education and was put to work at a young age of ten at his father's garage, helping out his father Harry who had been a Blacksmith in the early days and naturally switched to automobiles as they became popular. The early days with his father would launch Mel into a lifelong career of Mechanical work.
Mel loved Dogs and horses from an early age. At the age of eight he had trapped a number of neighbourhood stray dogs he had noticed were starving and hid them in the family garage at home. In his words "I had a hard time keeping them quiet" and it wasn't long before his father heard the whining and followed Mel from the supper table with the disappearing table scraps. He was scolded of course but allowed to keep one dog.
He loved horses as much as dogs and couldn't resist being around them. At fifteen he ran away from home and worked at the local racetrack to be with them. This being the great depression era it would be nearly a year before his family caught up to him. His father was a tough, stern man and the reality of the time was harsh and there were mouths to feed. If a boy was old enough to run away and work; then at fifteen Mel could feed himself. By the time a year had elapsed, Mel's independence was proven. Mel returned to work for his father and told of many experiences during the "dirty thirties". He also worked at quite a few odd jobs shovelling coal and road construction work until the Second World War.
Like so many thousand men and women that knew the war must be won, he enlisted in the Army. On February 27, 1943 he enlisted at Hamilton in the Loyal Edmonton Regiment and Embarked overseas on September 13, 1943. In his words he "we landed at the toe of the Boot of Italy and fought to the top". At the "Hitler Line", Mel was severally wounded by Mortar fire and lost most of the muscle from his upper right leg, and later that week was wounded in his lower right leg while evading German infantry. He was awarded many campaign medals during his service to his country. He was transferred to England and during his recovery, was a driver for General Spry. He was medically discharged on September 5, 1945. When he returned to Canada he was devastated when he reached his family home in Barrie only to find it deserted. He said many years later how lost he had felt until he connected -much later -with his father and sister. This was a very significant factor in his devotion to his own children and wife.
Mel reached Orillia soon after his return to Canada where his brother Herb was operating a repair Garage. While working for Herb he was granted a class "A" Mechanic's license in September of 1947 and Held an active Class "A" for 28 years until 1976.
Marriage and Children
Mel met Gracie Kitchen (born Edith Mary Kitchen, Matchedash Township; September 20, 1922- September 20, 2002,), and they were married on October 8, 1949. They lived at 303 Memorial Avenue in Orillia and had two sons; John Melbourne Gibson (born August 6, 1950) and Guy Brent Gibson (born March 11, 1953). They remained on Memorial Avenue until 1963 when they bought a Fina station on Highway 11 just south of town. Mel operated a car repair shop while Grace ran a small snack bar. John helped his dad repair cars and pumped gas, while Guy helped his mother cook and then pumped gas when he was older. While at the service station Mel was told of a stray dog that was running around Bass Lake. Right away he took "Sandy" in and the dog became a fixture in his life. Mel played with the dog all the time, whether shoveling snow or swinging Sandy around on a floor mop. He even gave the dog a nice big living room chair for the dog to sleep in. It wasn't long before Mel was able to buy a horse for his sons and by the time 1965 rolled around had two ponies, Patches and Tex (a nasty little Shetland pony) that was given to them.
By the time 1969 arrived Mel was getting tired of the changes in the south and the rise of congestion on the four lane highway. He and Grace set their sights on opportunities farther North starting at Gravenhurst .They worked their way north until seeing the Farm in Laurier Township near Trout Creek that he would purchase in 1970. The farm has become "The Mel Gibson Ranch Co. Ltd." of today. Mel and Grace moved everything north to the Farm including the two Horses and Sandy. He always wanted a Beef farm and shortly after the spring of 1971 bought a Registered Hereford Bull and 5 Registered Hereford cows. By 1973 Mel and Grace had 38 cows 40 Hogs, dozens of chickens, ducks, geese, several aquariums full of Tropical fish, the two horses and Sandy.  The "Menagerie" was in full swing.
Later Life and Health
Mel lived the Farm life to its fullest and rarely complained, but late in 1974 began to have Heart problems. By 1975 he was turning a pale grey facial color just walking to the barn. He was diagnosed with the need of a quadruple heart bypass, which he never received. The sad conclusion was that they had to sell the herd and did. His farming days ended in 1976.
Mel and Grace remained on the farm and kept his International Tractor he had purchase new in 1971. They both used it to get through the mud in spring and fall and to drag in fire wood logs. Grace called the Tractor their "Red Convertible" They both loved and cherished their sons and Grandchildren and loved their life on the farm. Grace's cooking, enormous flower garden and vegetable gardens were the families pride and her legacy.
Mel would often remark about his love of Horses and Dogs and his eyes would glisten with the memories of them. In the later years, once again they took in a stray Dog; "Shep" You could see his emotion and chuckling when watching their dog "Shep" and Guy's Great Dane "Lady" play. Even television shows about animal heroism or devotion would always affect him.
Death
Mel had a reoccurring soreness around his lower stomach and eventually they found a small tumor on his Bladder. He was admitted to North Bay General Hospital where they operated in August of 1986 and the operation was successful. A week later, on August 28, 1986, 30 minutes after being officially cleared for discharge, a Blood Clot (Pulmonary Embolism) stopped his Heart before he had left the hospital. A team of Medical specialists were visiting the Hospital that day but they were not able to save him. He had just started his 72nd year.